Meet Dr. Shawn McDevitt in Yakima, WA
"I am very fortunate that my profession allows me to meet new people every day and help them improve the quality of their lives. I share my joy for life and compassion with all of my dental clients and team members, and I am committed to excellence, especially when it comes to patient care. I sincerely care about each one of my patients' health and well-being." — Dr. Shawn R. McDevitt
Born and raised in the Yakima Valley, Dr. McDevitt graduated from the University of Washington's School of Dentistry in 1996 with his Doctorate of Dental Surgery. His strong family ties encouraged him to return to Yakima to pursue his dental career. In 2007, Dr. McDevitt received certification as a Doctor of Sedation Dentistry. He is excited to offer this additional valuable service to his clients.
Dr. McDevitt continues his dental education through active involvement in the Yakima Prosthodontic and Implant Study Club, along with pursuit of continuing education from Dr. Gordon Christensen seminars, Dr. Frank Spear seminars, Pride Institute for Dental Management, and DOCs oral sedation courses.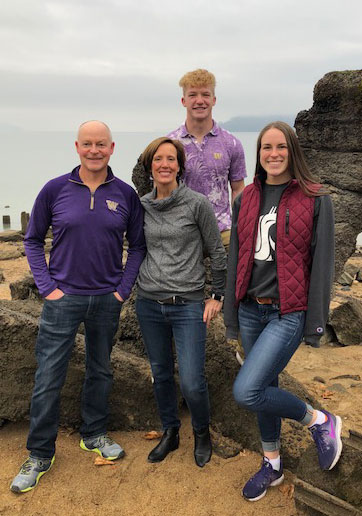 Dr. McDevitt currently resides in Yakima with his wife, Diane, and their two dogs. Together, they raised their two children, Lauren and Tristan, in Selah, where the kids followed in Dr. McDevitt's footsteps by graduating from Selah High School. In his free time, Dr. McDevitt can often be found boating with his family at his favorite vacation spot on Lake Pend Oreille in Sandpoint, Idaho. He also enjoys skiing, hiking, and travel.